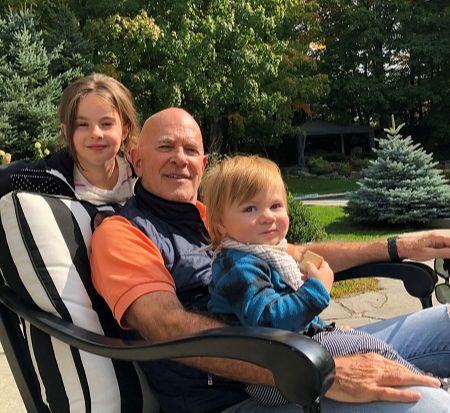 Discover Gilles Coulombe, member of the ACP
Gilles Coulombe
How I landed in ACP
It was all thanks to the unknowing collusion between ACP President Marilène Garceau and my wife: one wanted to recruit someone to organize the annual Terry Fox Run in Paris, the other saw me as the perfect candidate to take on this task. Within a day, I found myself the first man to officially become a member of the ACP and the person responsible for this important philanthropic activity.
What I do for a living
The most beautiful and rewarding of jobs, that of annuitant in the service of my wife. After a long career in the municipal and provincial public services in Quebec and several years of renovating residential spaces, I found myself in a diplomatic, social and cultural environment that was particularly rewarding in every respect.
My favorite place in France or Canada
I am a native of the Saguenay, specifically of Port-Alfred, which is located on the edge of the majestic Saguenay Fjord. This magnificent territory is engraved in my head and my heart even though I had the chance to travel through Quebec and Canada and discover fabulous sites. However, a special mention goes to Ivujivik in Nunavik, walking at night on very hard and crunchy snow while admiring an extraordinary aurora borealis.
My hidden talent
I don't believe I have any particular talent, but I take great pride in my accomplishments, whether they be family, intellectual, artistic or manual. Whether it is with our children, in a choir, on a theatre stage, following the redesign of a space or other personal challenges, I feel that I have accomplished something significant, that I have made my childhood and adolescent dreams come true.
What I learned in life
A Belgian-born Quebec philosopher and essayist, Placide Gaboury, once said something that particularly touched me: "You have to know how to say yes to who you are and what you really want, no matter how difficult it is."
I have just spent four years in France, discovering and appreciating different facets of the daily life of the French as well as canadian and foreign expatriates. Arriving in this magnificent country with the desire to live it and feel it without restraint, this is what proved to be the guarantee of an exceptional stay. Just goes to show that making a dream come true is always possible ... if you really believe in it!