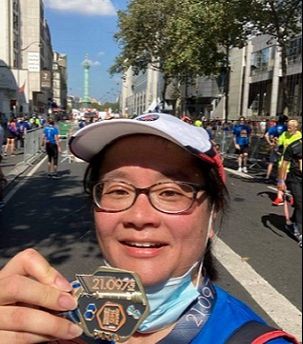 Discover Frances Liang-Ehrlich, member of the ACP
Frances Liang-Ehrlich
My first event with the ACP
I first learned about the ACP at a Paris Expat Canadian Meetup and am very thankful to have met loads of awesome Canadians through the ACP over the years.
The job I do
As a program director and people manager at IBM Consulting, I bring diverse teams together to help my clients tackle complex IT projects.
My favorite place in France or Canada
In Canada, the beach at Spanish Banks West in Vancouver, particularly lovely at sunset.
In France, the sunrise aux bords de Marne is breathtaking with the local wildlife.
My hidden talent (or lack thereof):
Despite my love of beaches and waterfronts, I can't swim!
What I have learned in life
To get something you never had, you have to do something you never did.
Nothing in life is worthwhile unless you take risks.