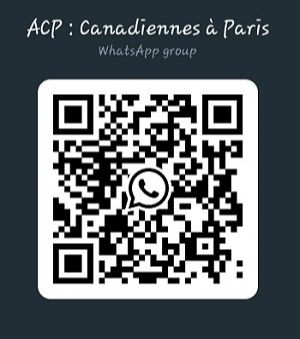 Are you getting too many emails or Facebook notifications? Not into social networking? Or are you just a fan of WhatsApp groups? Our WhatsApp account was made for you!
We've created this WhatsApp account to keep you informed of upcoming ACP events as well as some of our partners' promotions (discounts on tickets, raffles, etc.).
This group allows us to make our information and activities accessible in a different way and in real time.
Join our WhatsApp group "ACP - Canadian in Paris" by clicking here.