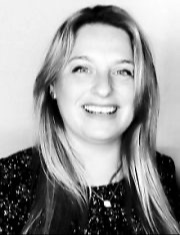 Message from the President
Dear members,
I hope you had a great holiday season with your loved ones. For some, with the reduction of the Covid, it was a great reunion!! What joys :). What fun we had together at our Christmas party, thank you for your beautiful presence.
When we miss something, we appreciate it much more afterwards. As expats, we know that!
For the year 2023, we have a great program. "Classic" activities such as concerts, brunches and reso nights. And new activities: beer tasting, escape game, world cuisine dinners, etc. You want to organize an ad hoc event or you have ideas? Write to us
Speaking of ACP activities, I am very happy to announce the return of our traditional galette activity. We will therefore celebrate the Epiphany at the official residence of the Ambassador of Canada and Monaco, the Honorable Stéphane Dion. Mark the date of January 20 in your calendar.
On the menu: tourtière and its fruit ketchup and galette des Reines et des Rois.
We will make a special communication with all the information when registrations open.
For the new year, I wish you: love - including a lot of self-esteem, health - including good healthy daily habits and personal and professional fulfillment (for workers). Happiness never comes alone, go go go, you are capable.
On behalf of the executive team, I wish you a happy and healthy 2023!! Dare to be yourself and have the courage to prioritize yourself despite the temptation to take care of others <3.
Christina
Your President