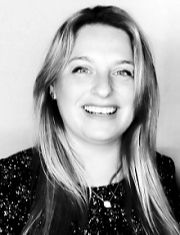 Message from the President
Happy May!! I am sending you a bit of virtual lily of the valley to wish you joy and courage to dare. Daring professionally and daring personally on a daily basis by being yourself! In my opinion, when you dare, you contribute to your development... blossoming like a flower in spring.
This month, we are "daring" to offer you a guided tour on a weeknight, evening of May 10, to discover the Ile de la Cité and its history.
Then, there are two concerts around Brahms, on May 12 and 16. Interested? Contact Francine at 01 34 51 96 16 to see if there are any seats left. We have good seats at 40 euros (10 euros for 27 and under). These will be the last concerts between now and autumn.
We will continue with the Canadian Meetup on May 17 and, to close the month, the Jazzy Brunch at La Bellevilloise on May 28.
We are already preparing for our annual General Assembly meeting on June 15: it's a great opportunity to get together before the holidays start => Register now In addition, it's the ACP and Air Canada who invite you!
Do you want to get involved in the association, to bring new ideas and your energy?! Well, dare by presenting your candidacy for one of the positions of the Executive Board: President, Vice-President, Treasurer and Secretary. Simly send it before June 8, 2023 to the President of the Board of Directors: Muriel Vinant-Girard
And finally, as soon as she arrived in the association, Angela Iskandar dared to become the profile of the month.
I wish you a happy month of May!