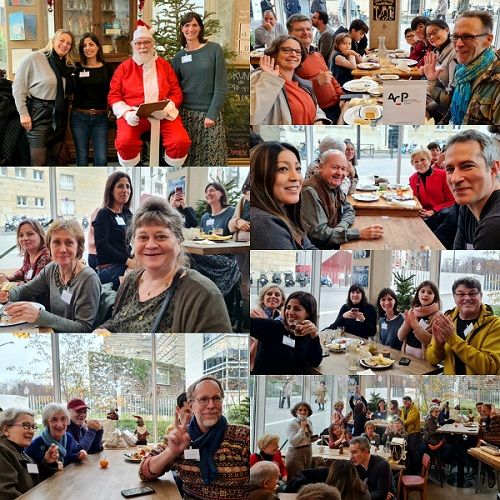 A great success for this last event of the year!
Our Christmas Brunch has been a success and it is thanks to the great presence of our 44 guests. What a pleasure to meet and share this moment together around a good meal (especially in these uncertain times)! It was a nice way to close our 2021 activities.
We were also very happy to be able to distribute the brand new membership cards that we just received. You can pick up your card at one of our next events or during your next visit to the Québecium. By the way, we would like to thank our dear partner for the Canadian feast, we had a great time!
To conclude this brunch, we had a visit from Santa Claus, who delighted the young ones and also the older ones.
To see the pictures of the event, you can visit our Facebook page directly or via this link.
Happy holidays and great celebrations to all !
Sincerely,
Your ACP team